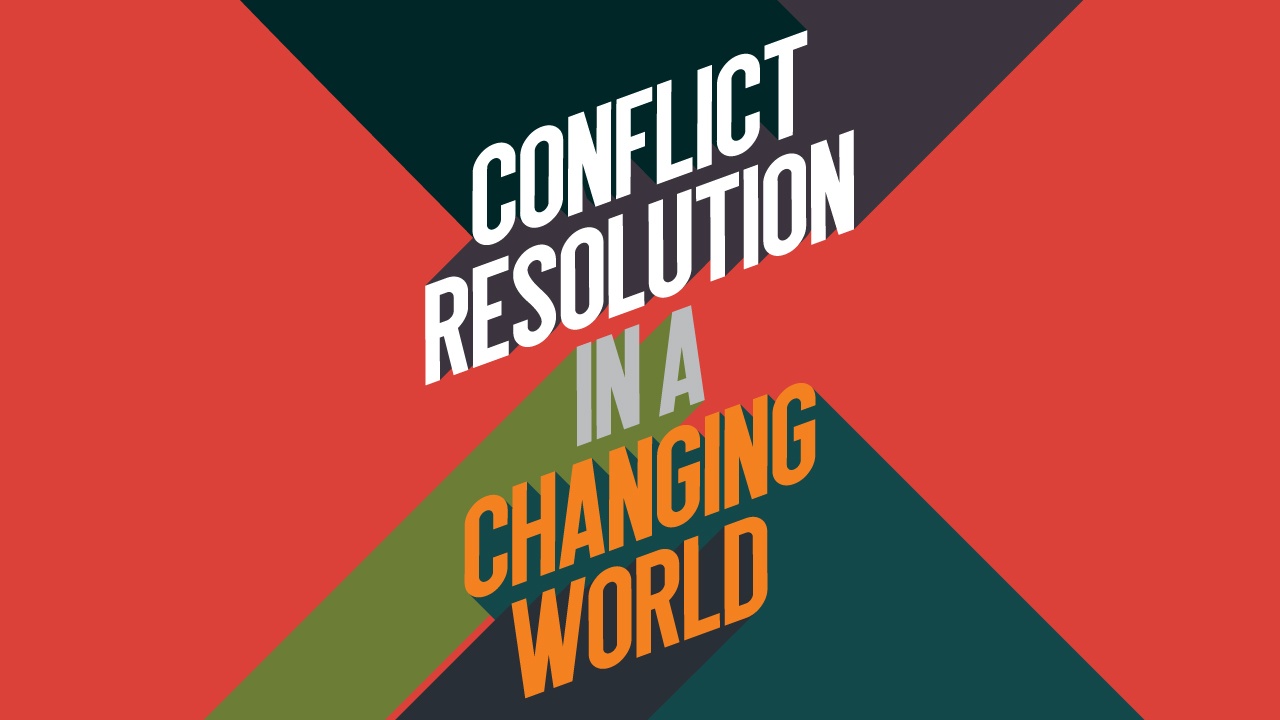 Distinguished MUN Directors and Advisors, honorable delegates and dear future participants,
As the Secretary General of this year's CGS MUN, it is my pleasure and honor to cordially invite you to participate in the upcoming 15th annual Costeas-Geitonas School Model United Nations Conference on "Conflict Resolution in a Changing World", which will take place on December 11-13, 2020 on the premises of Costeas-Geitonas School.
Despite the fact that international conventions and treaties exist aiming at solving acrimonious disputes, manifold pressing world issues ranging from security threats to economic and political instability preponderate in today's world. The Secretariat's deepest, yet utopian, aspiration was to choose a conference theme, which, when discussed by the various committees, could solve all the aforementioned issues. The truth was that we could actually fulfill our aspiration due to the fact that all these issues have the same principal cause: the complexity and opposing nature of interests and conflicts. Thus, we regarded "Conflict Resolution in a Changing World" as the most pertinent theme for this year's conference.
There is not even a single aspect of life in which conflicts and their resolution are not at the forefront of current affairs. From a personal to a national, transnational and an international level, conflicts and their resolution are an undeniably pivotal issue. Delegates will be called upon to solve security conflicts, like the situation in the Eastern Mediterranean and in the Middle East, climate diplomacy, the role of mediation and negotiation and non-official diplomacy as a means of conflict resolution. As international conflict resolution and cooperation constitute the core elements of the UN Charter, António Guterres, the current UN Secretary General, points out: "Conflicts are multiplying – people are suffering. But we don't give up, because we know every man, woman, and child deserves a life of peace."
The aspiration of CGS MUN is to inspire young people to make a difference and recognize that it is in their own hands to shape their future. Model United Nations is a life-changing experience which gives young scholars an insight of incalculable value into the way our world works through active and direct engagement in world issues. For the past 15 years, CGS MUN has been a diverse environment of multicultural convergence focusing on developing mature, open-minded and passionate international students.
I am confident that this year's conference will host fruitful negotiations which will give participants the opportunity to discover their own selves and change their perception of the world around them, whilst simultaneously developing the set of skills required for life in an interconnected world ravaged by conflicts.
On behalf of CGS MUN, I look forward to welcoming you all to Athens in December!
Angelica Vogiatzoglou
The Secretary General
Esteemed MUN Advisors, honourable delegates and future participants,
On behalf of the Secretariat of CGSMUN, it is my honour and privilege to cordially invite you to the 15th session of the Costeas-Geitonas School Model United Nations Conference, which will be held at the school's premises in Athens, Greece between the dates of 11-13 December 2020, under the theme of "Conflict Resolution in a Changing World".
Conflict is timeless, universal and inevitable, and hence mankind has been making efforts to successfully address it throughout history. The choice of this year's conference theme aims to kindle exploration on this crucial phenomenon and encourage the discussion on the development of peaceful means of resolving disputes, the optimization of current approaches and the process of devising creative strategies that, apart from de-escalating situations, will provide a framework for growth and the prevention of future clashes. Although conflict as a concept is everlasting, its causes and manifestations are everchanging; especially in the 21st century, when the rate of evolution is remarkably rapid. Thus, dispute-resolution techniques must be adaptive and sustainable. In attempts at peaceful conflict resolution, mankind has developed institutions, such as the United Nations; and techniques such as diplomacy to resolve disputes, maintain peace and secure growth. These devices have been effective to a significant extent, though not always adequate.  Thus, in the upcoming session of CGSMUN, we hope that the participants will thoroughly comprehend the nature of conflict and be able to express their unique and innovative proposals to resolve it in diverse domains and situations.
Model United Nations is an opportunity for students of all backgrounds to assume the role of UN Delegates and Ambassadors and, through the process, delve into the world of international relations and politics, discover the real-world applications of their theoretical knowledge and vocalize their ideas alongside a diverse audience of other inspired young diplomats. For this year's conference, we have made every effort to create a stimulating agenda, which aims to cover the most important international challenges of the modern era, such as climate change, nuclear disarmament and the use of new technologies. We think of MUN as a means of creating citizens of the world, future diplomats and advocates of the UN values, and CGSMUN, through its conferences, strives to keep the fire that has been lit in the minds and hearts of the new generation of delegates burning for many years to come.
On behalf of the Secretariat of the 15th CGSMUN conference, I look forward to welcoming you in Athens in December 2020!
Nefeli Pelekanou
President of the General Assembly